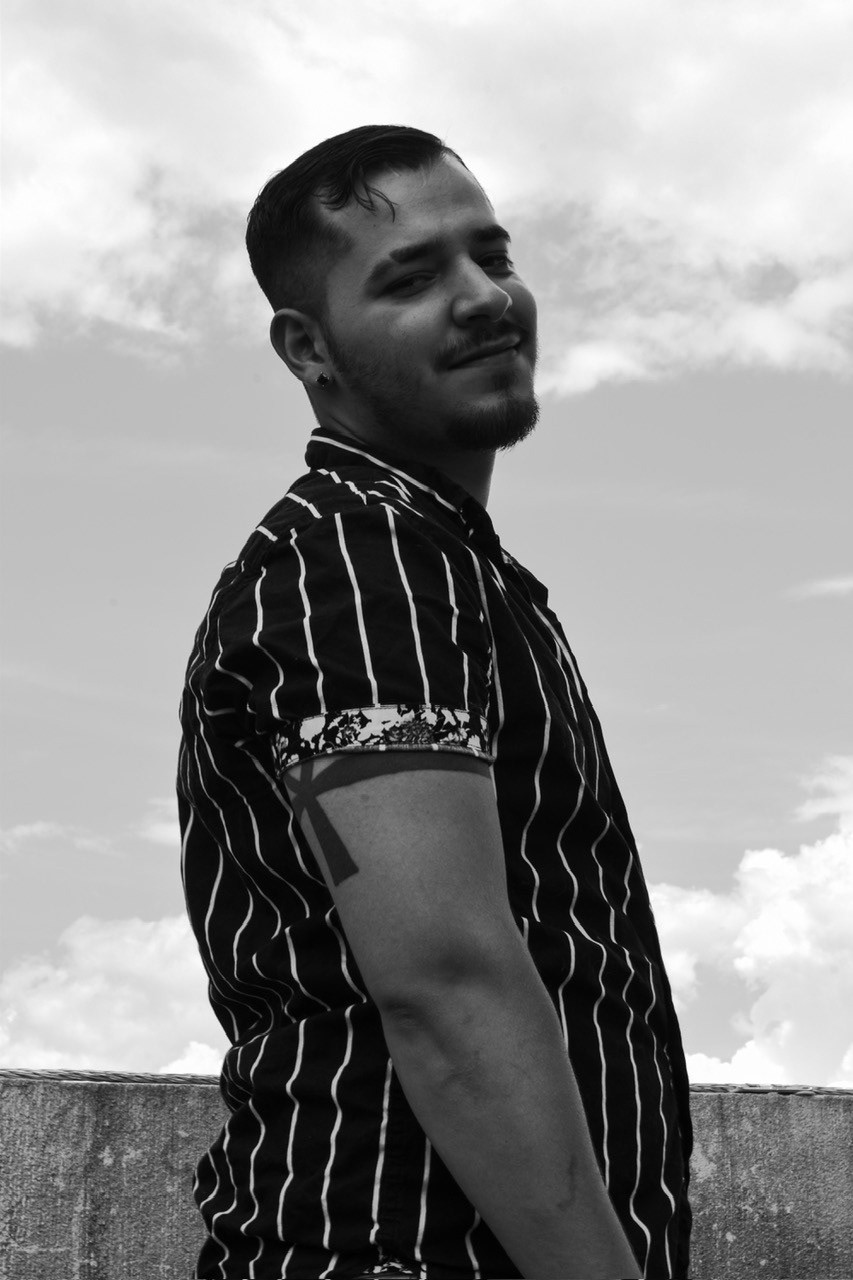 I'm Jairo E. Cortes-Marin (otherwise known as Jairinho), a 25 year old Puerto Rican multidisciplinary artist.
I was born in Mexico in 1996, a country where my parents met and where we resided for the first 5 years of my life. But given that both sides of my family are from the island, we moved to Puerto Rico, where I was raised.  
Living on the coast of Maunabo, my hometown, I spent a lot of my youth observing the ocean. I gazed at the ethereal sunrises and breathtaking sunsets, listened to the soothing sounds of the waves and found a calling.
It was this connection to the Caribbean Sea that inspired my love for photography. I needed to capture those moments in time. 
However, due to a mix of issues both within the family and the country at large, my parents decided to move to Florida during the summer of 2013. A transition that shocked me, changed me, but also opened new doors. 
Part of these new endeavors was higher education, where after an intro to philosophy course I realized I needed to change my degree from art to philosophy. A bold choice, but one which aligned with my desire to seek knowledge which I could then be brought out through my art.
It was during this time when I was first published, both as photographer and poet, in a series of local magazines and newspapers. Publications that saw me receive my first photography awards and cemented my desire to pursue art as a career. 
Everything had a purpose, a part to play in a long term vision.
Life had other plans for me along the way. After completing my first 2 years of college, I decided to move to a small town in South Georgia at the start of 2017. This was a dark and rough period of time for me. During this time I lost my way and spark, but gained a wealth of experiential knowledge.
After a brief year and a half there, I moved to Orlando, Fl in order to finish my education. This was a prolific time, for I was creating again, enriching myself with literature and regaining  my spark. The passion that fueled this period set up what would happen starting 2022.
An experience unlike any other, for after almost a decade creating art for arts sake with the occasional publication, I finally felt like an artist. Its as if everything in my life was preparing me for this new undertaking.
I never expected that through my artistic endeavors I would end up becoming a company founder, radio host and advocate for the art community I found in Web3. 
Being written day by day.
So feel free to give me a follow below and experience the journey with me.